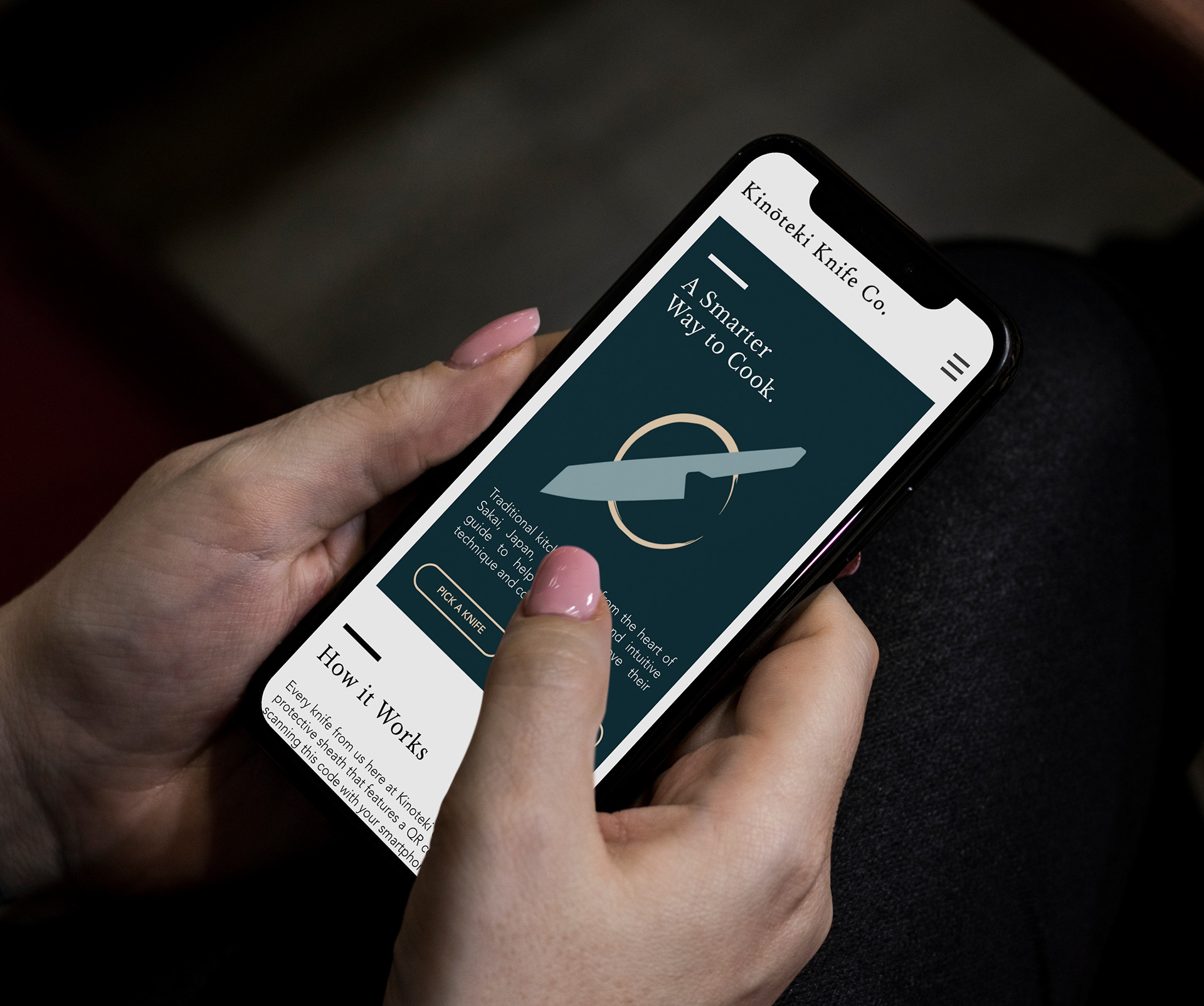 This project is an accessible web guide and graphical branding for a Japanese kitchen knife company, marketed towards a larger audience, rather than just professional chefs. 
The guide will be specific to the type of knife purchased and provide information on its uses, maintenance, the making process and history.
The aim of this project is to introduce casual chefs to the many benefits of a high quality Japanese knife, and provide an easy way for them to learn how to use a single knife for a wide variety of dishes.
Many people opt to purchase large sets of kitchen knives which are marketed as better value. However, most of the knives in these sets are unnecessary for casual cooks and neglect quality. A single high quality Japanese knife can completely change the cooking experience and can be used for a number of different purposes. However, many casual chefs may be cautious of spending money on one, as they are unaware of the benefits and how to utilise its versatility.